The owner Rich Beaupit is a great man who truly cares about people. I am amazed at his dedication to the sport. His attention to detail and inate ability to teach children cannot be matched. My child's jiu jitsu had improved ten fold and he LOVES going to class. I wholeheartedly endorse SBG Niagara! If you want someone to train your kids and teach them important life skills.......look no further!
WORKING TOGETHER
As part of a community, your child will benefit from the 'alive training' provided as part of our training programs for kids.
Increased confidence, self-control, and self-esteem are just a few of the character traits you will see in your child as a member of SBG Niagara.
We know there are many paths to success, which is why our Coaches work with the needs of your individual child.
Your child will experience a proactive training environment through 'alive training'.  Through this practice, your child will develop interpersonal skills, and skills such as timing, coordination and agility.
Want to help your child? Our amazing QUICK START TRIAL makes it easy for them to get started with us.
'Growing Gorillas' - It's Way Fun! & Way Cool!
The 'Growing Gorillas' model is the best method for students to develop their skills and is infinitely more fun than the traditional static training methods used in most martial arts schools, and the kids absolutely love our play-focused system.
SPIDER MONKEYS
4-6 yrs.
Early introduction into the martial arts and a positive learning environment.
Individualized attention ensures each child develops overall body strength, confidence, balance, coordination and increased self-esteem.
S.A.F.E. Bully Proofing System© will teach the children 'street smarts' in ways they can understand, so they learn to be aware and stay safe during everyday activities.
Classes are fun and high energized, disciplined, yet friendly, and full of positive reinforcement for the children.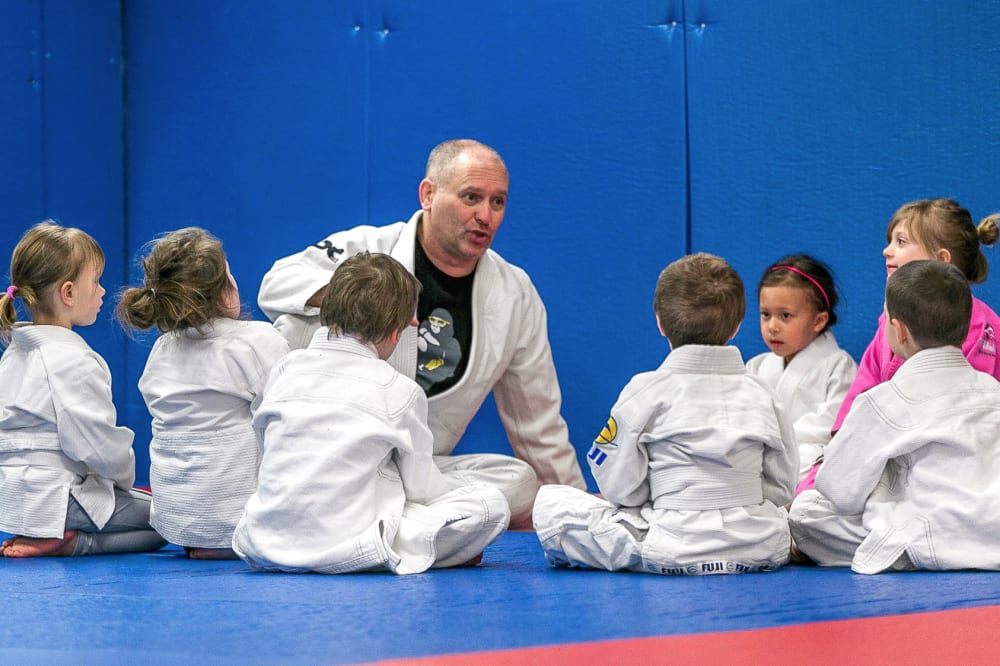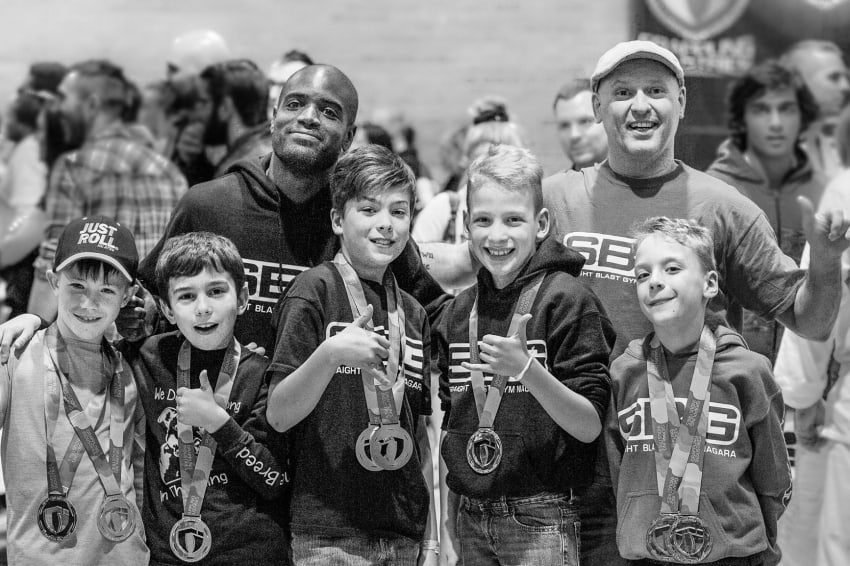 CHIMPANZEES
7-9 yrs.
The physical workload is increased at this level, as well as the level of discipline, to provide a challenging and motivating atmosphere for the student.
Students will begin to fully develop their patience, strength, focus, self-control, as well as respect for others, their self-esteem and self-confidence.
Topics covered through our S.A.F.E. Bully Proofing System© at this level include dealing with peer pressure, how to avoid confrontation, developing the child's awareness skills and teaching them how to have the courage to say 'no' when needed.
JUNIOR GORILLAS
10-12 yrs.
Emphasis is placed on functional self defense skills that actually work in today's unpredictable society.
Students will achieve a higher level of mental and physical fitness.
Increase in self-control and self-discipline will be found.
New found confidence will help students control the stress of their everyday routines.