The Adult martial arts classes at Straight Blast Gym Niagara are fun, friendly, and challenging, and they will help you better yourself.
Better Starts Today
Martial Arts are an incredible way to get fit, feel better, and build confidence and self-control. At Straight Blast Gyms, you get all that while learning in a safe and familiar environment.
Have fun developing your co-ordination, strength, mobility and stamina.
With your newly developed fitness, your confidence will increase and you'll be better prepared to handle any conflicts or stress you may face in your everyday routines
Want to better yourself?  Our QUICK START TRIAL makes it easy for you to get started with us.
Feel fitter and more confident handling the everyday stresses of life.
In our welcoming gym, you'll find the positive energy and motivation you need to develop physical attributes such as mobility, flexibility, endurance and strength.
Our training programs will help you improve your mental, emotional and physical strengths, allowing you to overcome any struggles of your everyday routines.
Brazilian Jiu Jitsu
The Efficient Art
The Brazilian Jiu-Jitsu offered by Straight Blast Gym in St. Catharines, Niagara, is a unique martial art, combat sport and self-defense system.
It promotes the concept that technique, not size, is the foundation of successful defense. The SBG coaching methods provide everyone from the recreational to the experienced athlete the opportunity to learn this beautiful art at their pace.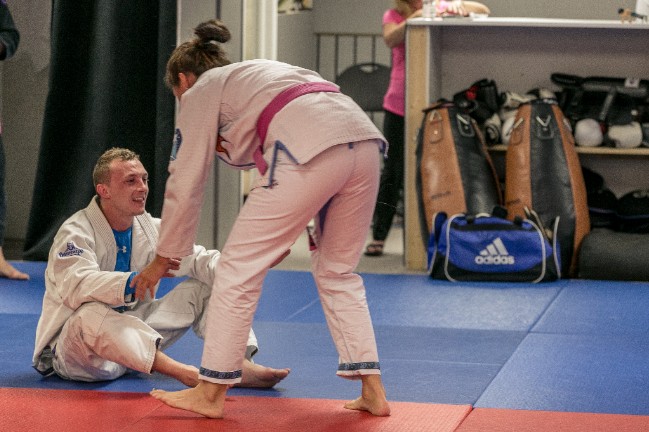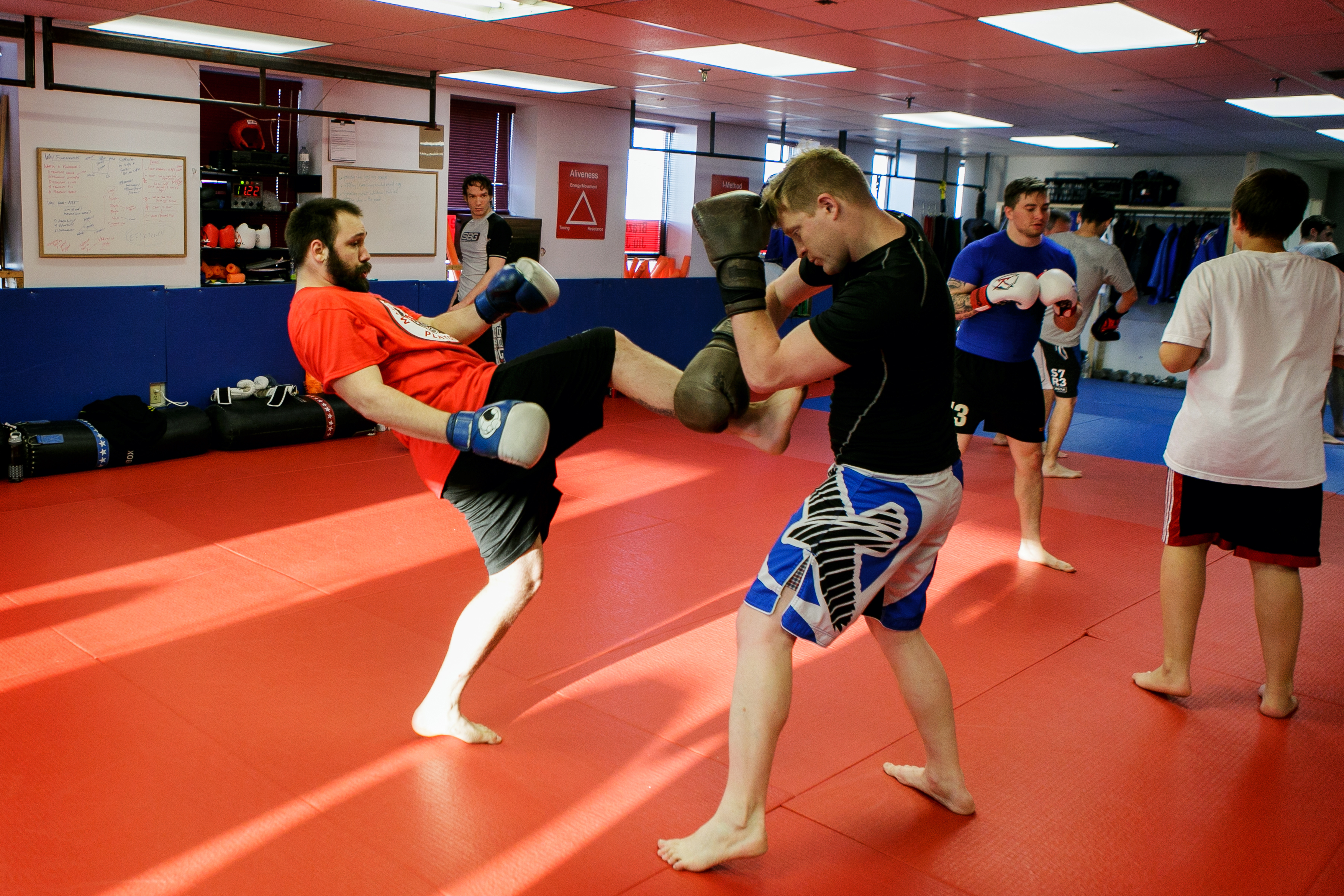 SBG Striking
Kickboxing
The SBG Striking Program at Straight Blast Gym Niagara is one of the most complete striking systems you can learn.
By combining elements of kickboxing, thai kickboxing, boxing, and point karate, our athletes get a striking system that is adaptable to your needs, and gives you a tremendous fat burning and muscle toning workout.
MMA
Mixed Martial Arts
The Mixed Martial Arts Program at Straight Blast Gym Niagara is for adults of all ages.
We teach our athletes the fundamentals of stand up, clinch and ground, giving them the tools to handle anything from striking to grappling.
SBG has MMA athletes that train just to get in shape, all the way up to UFC World Champions.  Our MMA training is for every-body.
Quite simply, with Rich , what you see is what you get. His honesty, enthusiasm, commitment and communication skills are outstanding and never wavering. His expertise and love for what he does is obvious, but what impresses me most is the mutual respect he develops with the students of St. Francis.